WELCOME OUR BLOG
OUR BLOG
HIT IS A WHITE, TOBACCO-FREE PRODUCT PRODUCED BY GN TOBACCO SWEDEN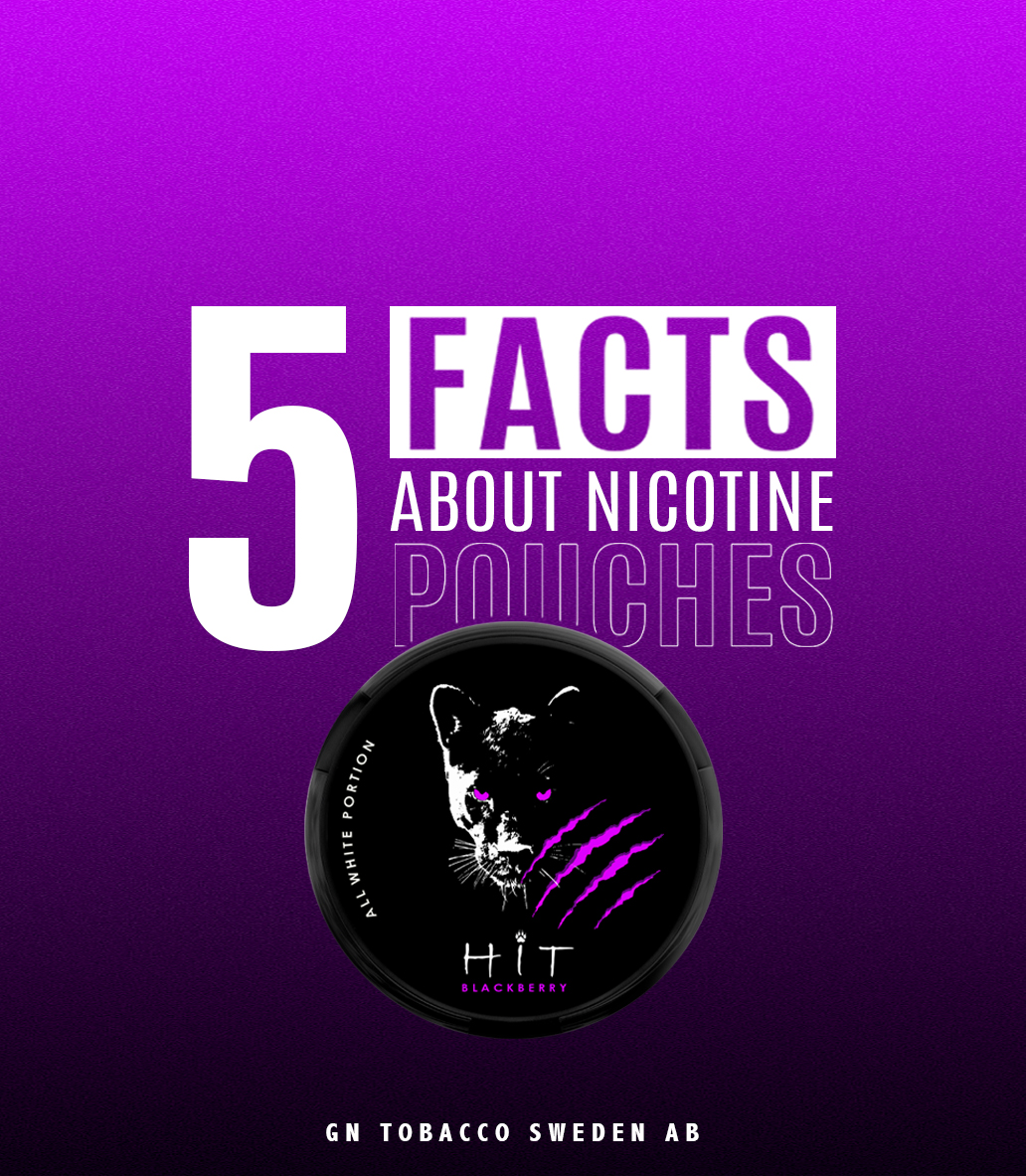 14 September , 2023
5 facts you need to know about nicotine Pouches
Nicotine pouches are small, discreet pouches filled with nicotine, usually in a powdered or granular form. They are designed to be placed between the upper lip and gum, where the nicotine is absorbed through the oral mucosa. Unlike traditional tobacco products like cigarettes or chewing tobacco, nicotine pouches do not involve combustion or produce smoke.
Nicotine pouches come in different flavors and strengths: Nicotine pouches are available in various flavors, such as mint, citrus, berry, and more. They also come in different nicotine strengths, allowing users to choose a level that suits their preferences or helps them gradually reduce their nicotine intake.
Nicotine pouches are often marketed as a smoking cessation aid: Many manufacturers position nicotine pouches as a tool to help smokers quit or reduce their tobacco consumption. The idea is that by using nicotine pouches, individuals can satisfy their nicotine cravings without the harmful effects of smoking or using other tobacco products.
Load More